2016

Starcraft Allstar XL 32
2016

Starcraft Allstar XL 32
2016

Starcraft Allstar XL 32

Starcraft Bus is North America's largest shuttle bus company. Starcraft offers an expansive selection of ADA Compliant, QVM certified, ISO Certified, and Altoona-tested shuttles. Starcraft Bus, a division of Forest River, Inc., is owned by Berkshire Hathaway, one of the country's most respected and financially secure companies. The Allstar XL series is built on the Ford F550 chassis and offers seating configurations ranging between 24 to 32 ambulatory passengers and up to 2 wheelchair positions. All new Forest River commercial buses include an unprecedented 5-year/100,000 mile standard warranty at no additional charge. The Starcraft Allstar XL 32 is ideal for the following sectors: airports, car rentals, casinos, churches, colleges & universities, corporate contractors, daycare & pre-schools, dealers, hotels & hospitality operations, hospitals, Indian reservations, leasing companies, municipalities, non-profits, parking companies, prisons, retirement & healthcare, schools, taxi & car, tour & limo, transit contractors, transit municipalities, and wheelchair & mobility sectors.
Vehicle Specs
Condition: Used
Fuel Type: Diesel
Chassis: Ford F550
Engine: Ford 6.7L V8 Power Stroke
Model: Allstar XL 32
Mileage: 118556
Color: White
Capacity: 30
Luggage Type: None
Wheelchair Position: 2
Our Price: $57,750.00
Unit #

1000161

Quantity Available: 1
Practical options. Creative solutions.
When there's no solution, we'll create one.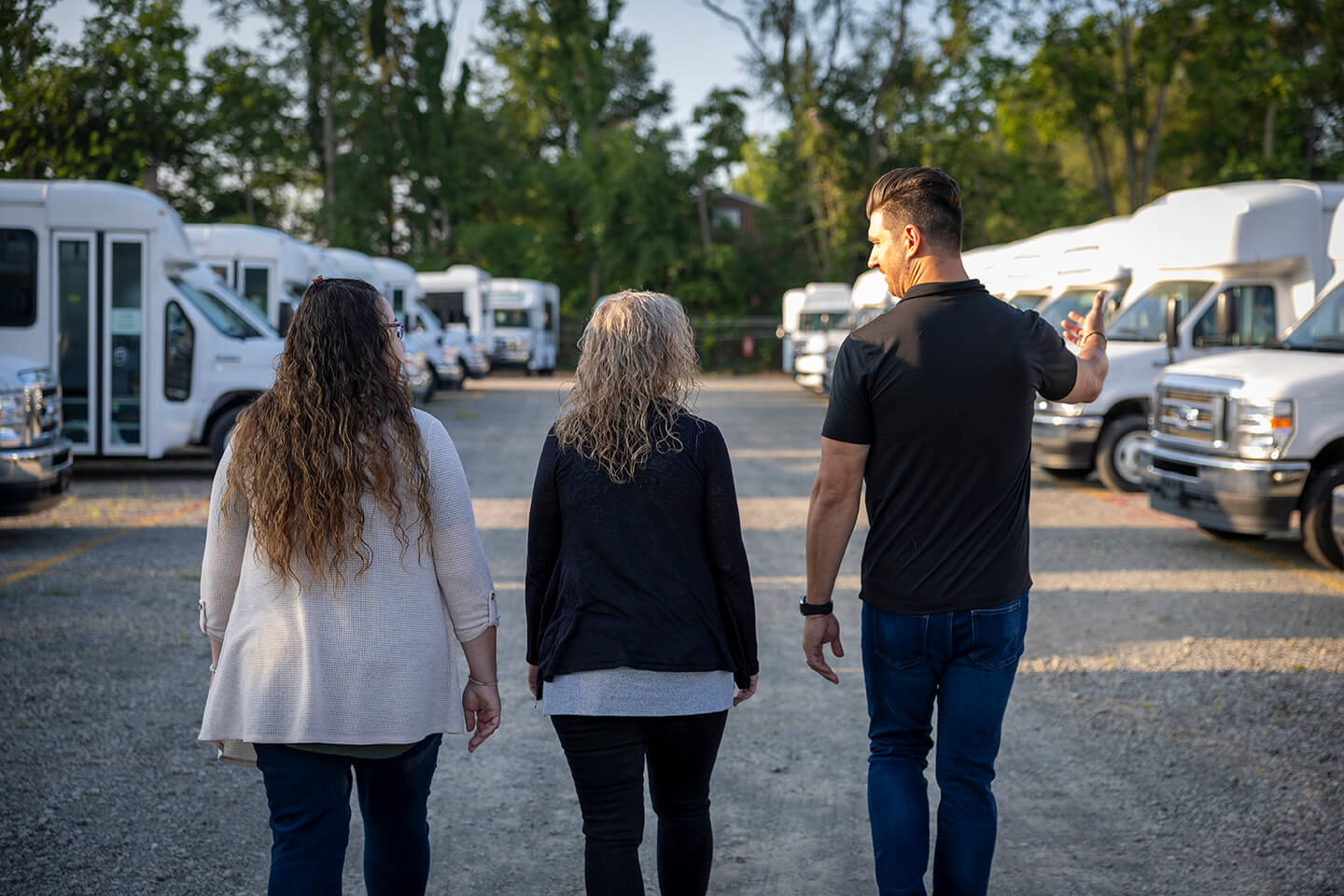 First impressions matter — make yours count
At Model 1, we believe in providing the best products and services possible for your business. That includes customizations and upgrades to your fleet. Then, from the moment your vehicle leaves our facility, you'll be making long-lasting impressions on the road. Plus, to ensure your passengers enjoy their every experience, we offer a variety of interior add-ons. Choose from cleaning and disinfecting services, air purification units, and additional passenger and driver protection to maintain the highest level of comfort and safety for every traveler.
2016

Starcraft Allstar XL 32
Request A Quote