2023

BraunAbility Voyager
2023

BraunAbility Voyager
2023

BraunAbility Voyager

The newest addition to the BraunAbility Commercial fleet is the Chrysler Voyager LX. The side-entry foldout has all the ADA-compliant features of the Dodge Caravan but with 15% more cabin space for easier maneuverability, more seating positions plus enhanced space at the toe pan to limit wear and tear. The new conversion also features the much more durable thermoplastic (TPO) front, side and rear flares to absorb minor impacts while protecting the exterior look of the vehicle. An LED spotlight package for the ramp and cabin as well as an easy access footrest for rear seating adds to the overall ease of use for both operators and passengers. BraunAbility vehicles include a standard 3-year/36,000 mile warranty. The BraunAbility Voyager LX is ideal for the following sectors: colleges & universities, corporate contractors, hotels & hospitality operations, hospitals, municipalities, non-emergency medical operations, non-profits, personal usage, retirement & healthcare, schools, taxi & car, and transit contractors.
Vehicle Specs
Condition: New
Fuel Type: GAS
Chassis: Chrysler Voyager
Engine: FFCA 3.6L V6
Model: Voyager
Mileage: 8
Color: White
Capacity: 6
Luggage Type: None
Wheelchair Position: 2
Unit #

1716391

Quantity Available: 45
Practical options. Creative solutions.
When there's no solution, we'll create one.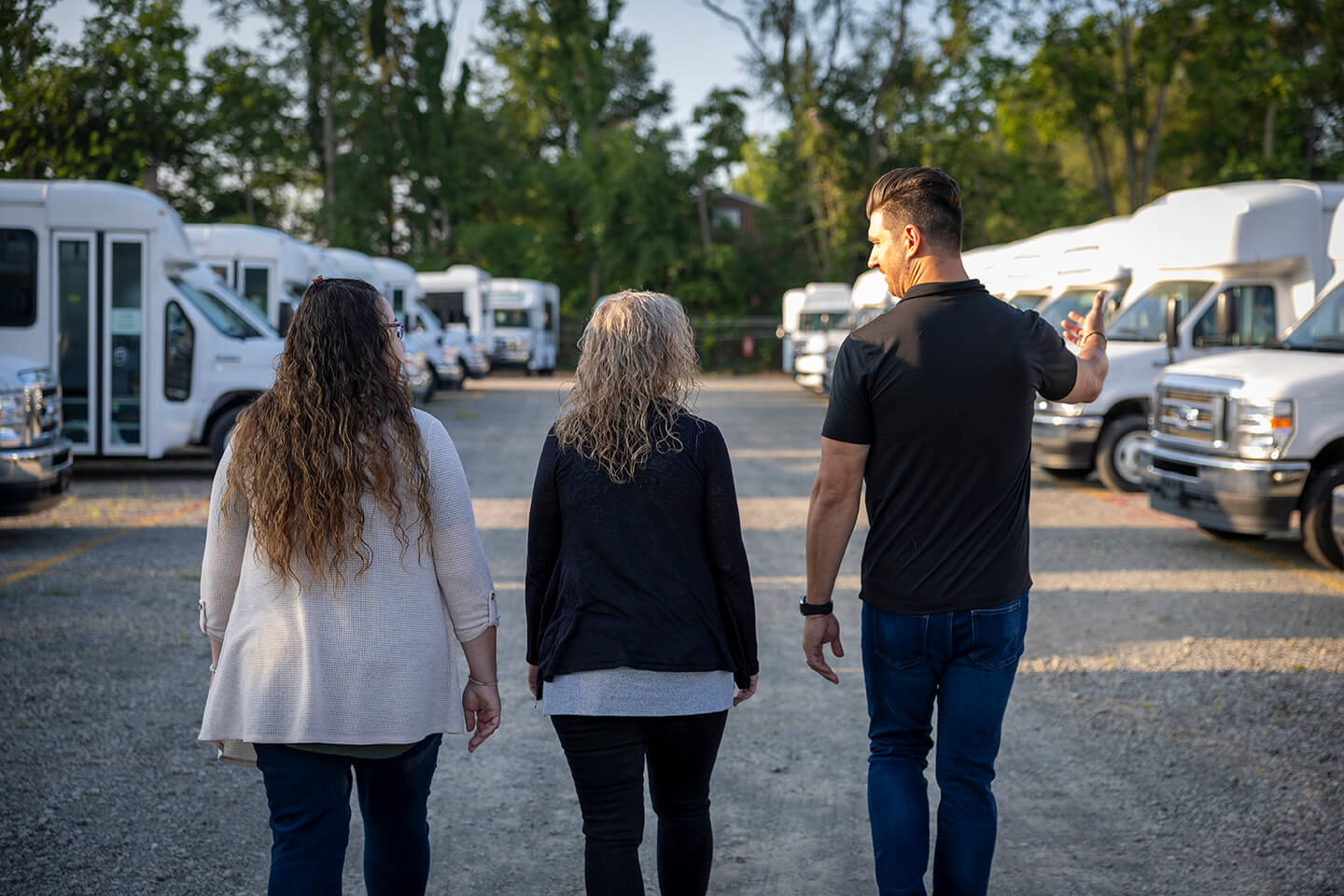 First impressions matter — make yours count
At Model 1, we believe in providing the best products and services possible for your business. That includes customizations and upgrades to your fleet. Then, from the moment your vehicle leaves our facility, you'll be making long-lasting impressions on the road. Plus, to ensure your passengers enjoy their every experience, we offer a variety of interior add-ons. Choose from cleaning and disinfecting services, air purification units, and additional passenger and driver protection to maintain the highest level of comfort and safety for every traveler.
2023

BraunAbility Voyager
Request A Quote