Low-Floor Shuttle Buses
Opt for accessibility and convenience for every passenger.
At Model 1, we offer a leading selection of specialty low-floor buses. Each vehicle in our inventory exceeds ADA compliance standards with air-suspension systems and auto-kneeling capabilities. Across all the brands of vehicles we offer, we can ensure that we are continually growing towards delivering equal access for everyone regardless of passengers' mobility levels.
Capacity
Low-floor buses range in capacity from 5 to 33 passengers.
Comfort details
Low-floor vehicles feature air-ride suspension systems and auto-kneeling capabilities.
Accessibility ramp
Our inventory meets ADA compliance with ramps as shallow as 1:8.
Low-floor suspension
For optimal accessibility, our inventory features low-floor suspension to ensure onboarding ease for every traveler.
FLEXBUS
Our inventory includes FLEXBUS for Champion LF Transports, with an electronically controlled suspension with automatic self-leveling.
Fuel types
At Model 1, we offer alternative fuel types to maximize the value of every vehicle in your fleet.
Champion LF Transport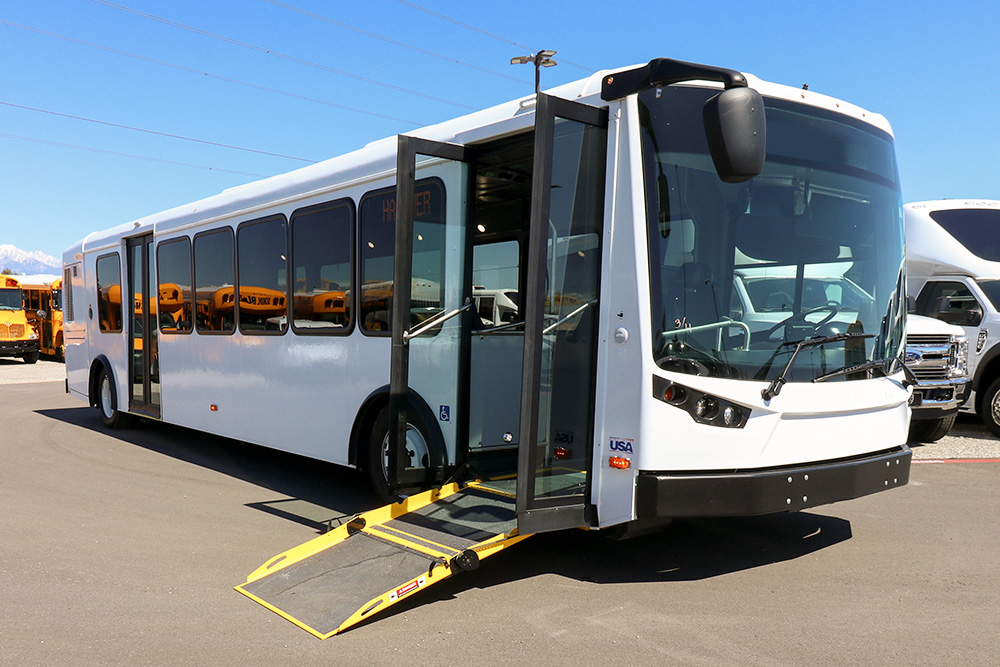 ARBOC Spirit of Equess
Lone Star ProMaster 1500
Model 1 Exclusive Features
No matter how your fleet evolves, your experts at Model 1 are always here to help you find the perfect solutions for your vehicles. From alternative fuel conversions and upfitting to decontamination and air purification, you'll always have a partner to help your fleet succeed. At Model 1, we're here to help at every mile — far beyond the sale.
Meet your Model 1 Experts
Looking for additional information for your fleet? Schedule a consultation with the Model 1 team for professional insights on the best vehicles for your business. Fill out the form to get started.
You may also be interested in