Mini and Short Buses
Efficiently sized, industry-leading quality.
Model 1 mini and short bus inventory measures from 19 to 22 feet in length. With seating capacities up to 15 passengers, our mini and short buses are highly customizable to meet the needs of your industry. Find ADA compliant and wheelchair configuration options to support your paratransit or non-emergency fleet. Our non-CDL options reduce driver restrictions and optimize your fleet's serviceability. Plus, you can choose between different fuel types including 100% all-electric.
Narrow bus body
Our inventory features standard and narrow-body designs, as well as low-profile and mini sizes.
Capacity
Our mini and short buses can hold up to 15 passengers.
Accessibility
Choose from optional front and rear wheelchair lifts that are ADA compliant, as well as wheelchair configurations for easy access.
Storage
Mini and short buses feature interior, overhead, and rear luggage options to offer plenty of space for every traveler.
Fuel efficiency
For optimized energy efficiency, Model 1 helps you build hybrid, full electric, and alternative fuel vehicles into your fleet.
Non-CDL options
Non-CDL (Commercial Driver's License) vehicles help you maximize available driving staff without special training.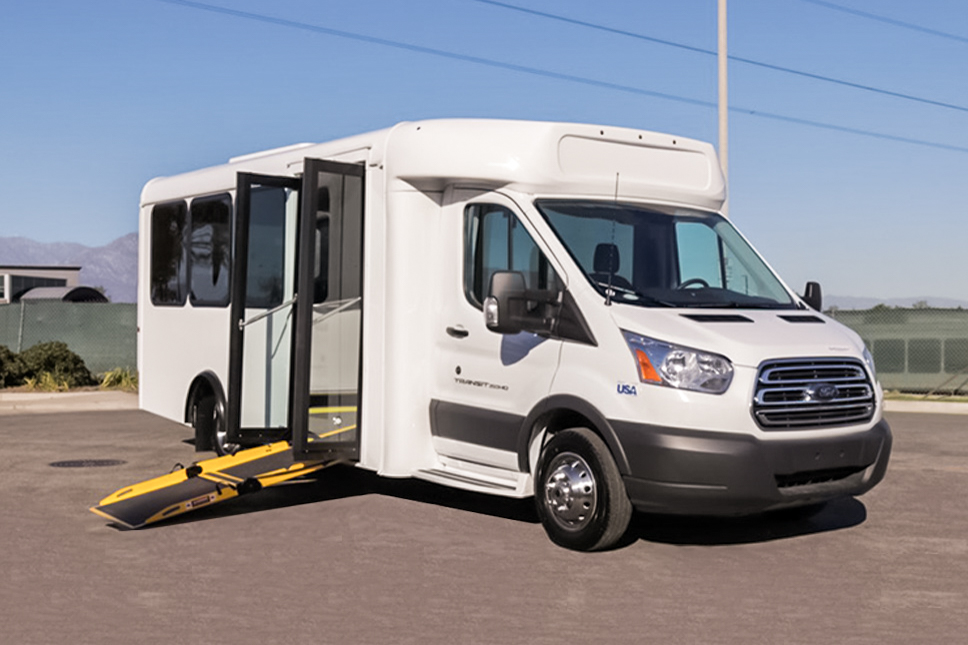 ARBOC Spirit of Independence
magellan MFSAB
trans tech
Starcraft Starlite
Model 1 Exclusive Features
No matter how your fleet evolves, your experts at Model 1 are always here to help you find the perfect solutions for your vehicles. From alternative fuel conversions and upfitting to decontamination and air purification, you'll always have a partner to help your fleet succeed. At Model 1, we're here to help at every mile — far beyond the sale.
Meet your Model 1 Experts
Looking for additional information for your fleet? Schedule a consultation with your Model 1 experts for professional insights on the best vehicles for your business. Fill out the form to get started.
You may also be interested in