Wheelchair Accessible Buses
Provide equal opportunities for all passengers.
Opt for a fleet with second-to-none accessibility and comfort for every passenger. Browse our wide selection of ADA compliant buses with easily maintained wheelchair lifts. Choose a vehicle that fits all your industry's needs — from healthcare and retirement centers, to resorts and college campuses — accessibility can be a priority anywhere. To learn more about our accessibility options and features, contact us.
Capacity
Find wheelchair accessible buses that can comfortably fit up to 44 passengers.
Wheelchair Accessibility
Choose from vehicles that allow for multiple wheelchair positions, including fold-away seats for modular floor plans.
Wheelchair Lifts and Ramps
Choose from manual ramps and automated lifts for loading and unloading passengers.
Non-CDL License Options
Non-CDL (Commercial Driver's License) vehicles help you maximize available driving staff without special training.
Fuel Types
Choose from gas, electric, compressed natural gas (CNG), diesel, and propane.
Storage
Vehicles feature optional interior luggage racks and rear storage configurations so passengers can keep their belongings stowed away for maximum accessibility.
Starcraft Allstar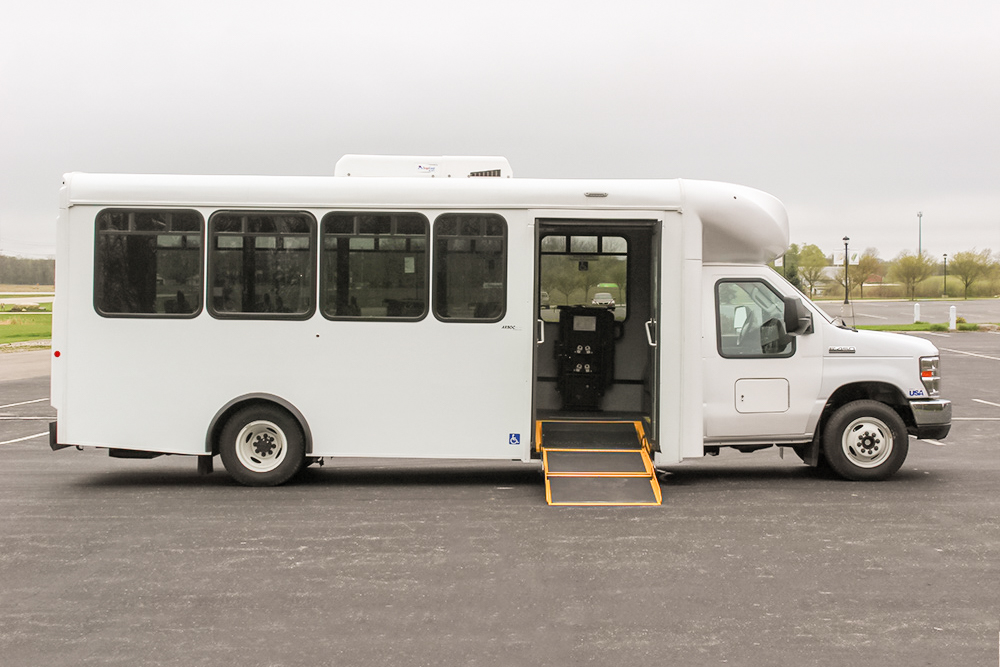 ARBOC Spirit of Freedom
Starcraft Starlite
Drive Quality Forward
Model 1 Exclusive Features
No matter how your fleet evolves, your experts at Model 1 are always here to help you find the perfect solutions for your vehicles. From alternative fuel conversions and upfitting to decontamination and air purification, you'll always have a partner to help your fleet succeed. At Model 1, we're here to help at every mile — far beyond the sale.
Meet your Model 1 Experts
Looking for additional information for your fleet? Schedule a consultation with your Model 1 experts for professional insights on the best vehicles for your business. Fill out the form to get started.
You may also be interested in