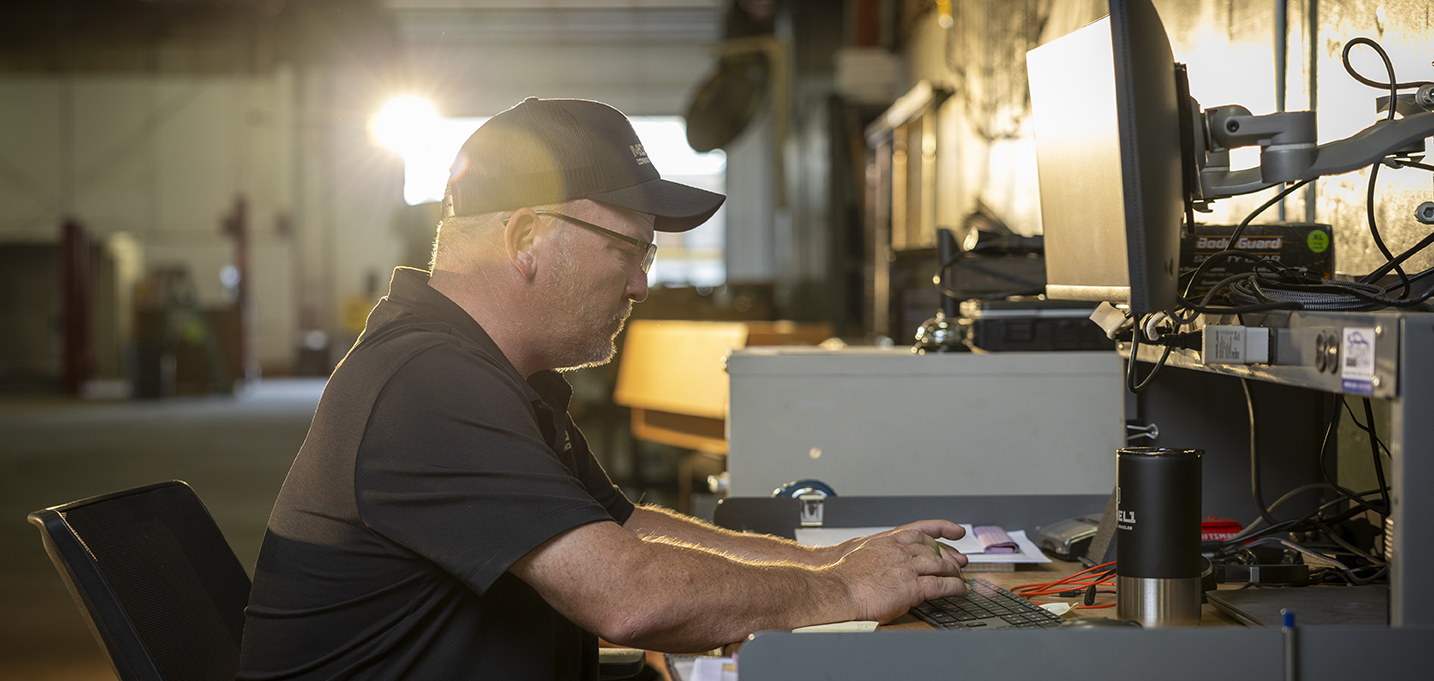 Maintenance and Repairs
Being your trusted guide doesn't stop with the sale
We believe in providing exceptional service at every step. That's why we don't stop at finding the perfect vehicle for your fleet — we go the extra mile by offering maintenance services to keep your vehicles running for longer. Browse our maintenance services below to find the services you need to keep your fleet in its best condition.
Second to none service
Maintenance made easy
Keeping up with preventative maintenance is the easiest way to preserve the quality of your fleet for as long as possible. Schedule routine maintenance such as oil and filter changes, engine tune-ups, emissions testing, brake repairs, and much more.
Everything you need, all in one place
Our Services
Your Model 1 service experts have the understanding and knowledge of what requirements and certifications are needed on state and federal levels — and they're qualified to do the work. Plus, with expert inspections, we're able to provide you with recommendations for other repairs to improve your fleet beyond regulatory needs.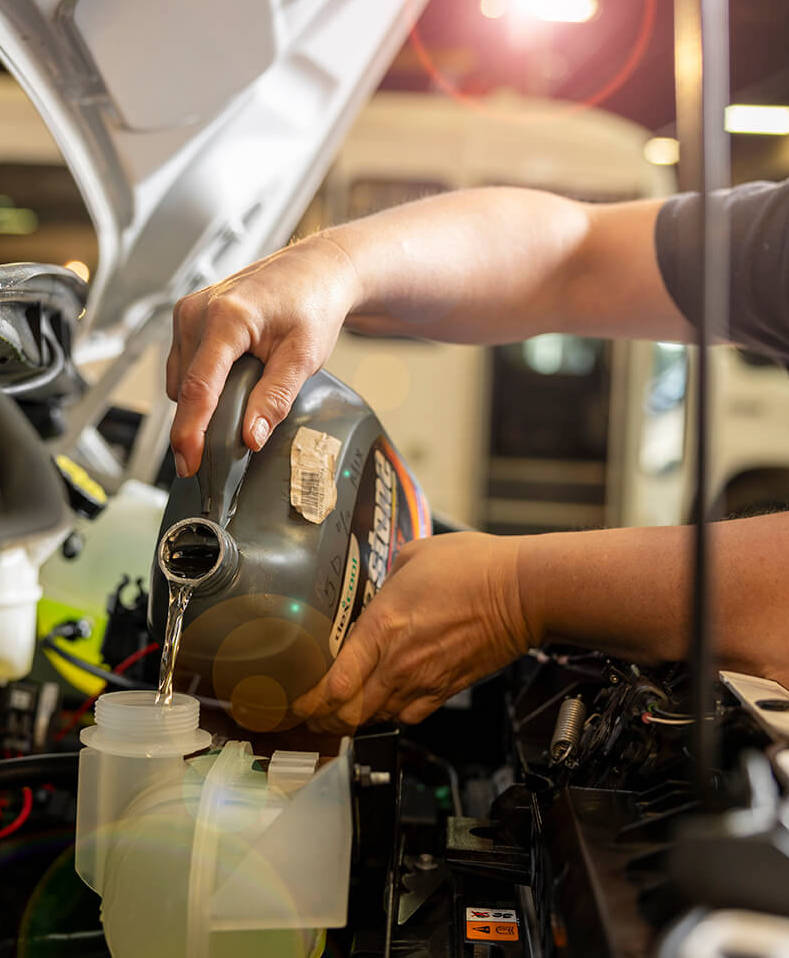 Maintenance and service
A/C Service
A comfort we all tend to take for granted, air conditioning is often overlooked until it's no longer working. Without proper air circulation and temperature control, even the shortest drives can become a pain. Protect the comfort of your passengers and drivers with our A/C repair services to provide optimal comfort on the road.
Maintenance and service
Alignment
Maintaining proper alignment is crucial to a long-lasting fleet. To avoid accelerated wear and tear on tires, reduced fuel efficiency, and unpredictable braking, be sure to keep up with aligning your vehicles regularly. At Model 1, we make aligning your whole fleet easy and accessible, giving you greater peace of mind on the road.
Maintenance and service
Engine Overhaul
Looking to get more life out of your current fleet? Keep your vehicles on the road longer with our engine overhaul services. Our service centers can diagnose and replace any worn parts like seals, gaskets, piston rings, and other components to get more life out of your older engine.
Service offerings
Why Model 1 Service?
Our experts can service a variety of makes and models for routine or preventative maintenance or install additional options to upgrade your fleet. Plus, if you don't have the time to drive to our shop, our maintenance professionals can meet you at your location for any service you might need.*
*Not available in all locations, speak with our service team for more information.
A Variety of Makes & Models
As the nation's largest bus dealer, we carry and service a variety of top manufacturing brands, such as Ford, GM, IC, ARBOC, Starcraft, and ENC.
Additional Equipment & Accessories
Our warehouses have over $1 million dollars of inventory in stock to improve the fit and function of your fleet. Whether you need exterior trim, wheelchair lift, or a diesel particulate filter, our experts can help you find the right parts for your vehicle.
Mobile Repair Service*
No down time? No problem. Use our Mobile Repair Service to receive maintenance whenever you need it, wherever you're located. Our team can meet you at your location*, at your convenience, to service your vehicle so you can get back on the road as quickly as possible.
*Not available in all locations, speak with our service team for more information
Schedule an Appointment
Need to schedule vehicle service? Fill out the form below to submit your appointment request. Our team will be in touch with you soon.
Shopping for a specific part?
Browse from our large inventory of commercial vehicle parts and find exactly what you need.
You may also be interested in